BMW Servicing Seattle
If you think of luxury car brands, one of the names that would probably first come to mind is BMW. After all, since it was founded in 1916, BMW has since become a pioneering brand when it comes to German auto cars. With their sleek design and top-notch engine, it's easy to see how this has become a favorite among car enthusiasts.
BMW has come a long way and has since made its way to the American market ever since. Now if you're one of the proud owners of one of their elegant designs, one of your biggest concerns is probably where can you bring your car in should an emergency repair is needed.
Just to give you a bit more information, European cars in general are built differently than other cars available in the market at the moment. This is why a lot of times, replacement parts have to be ordered before any work can be done to improve the vehicle. It really takes a lot of effort to make sure your BMW is being serviced correctly. We're the best German auto repair shop to trust with your BMW, if you live in Seattle, Bellevue, Kent or elsewhere in King County.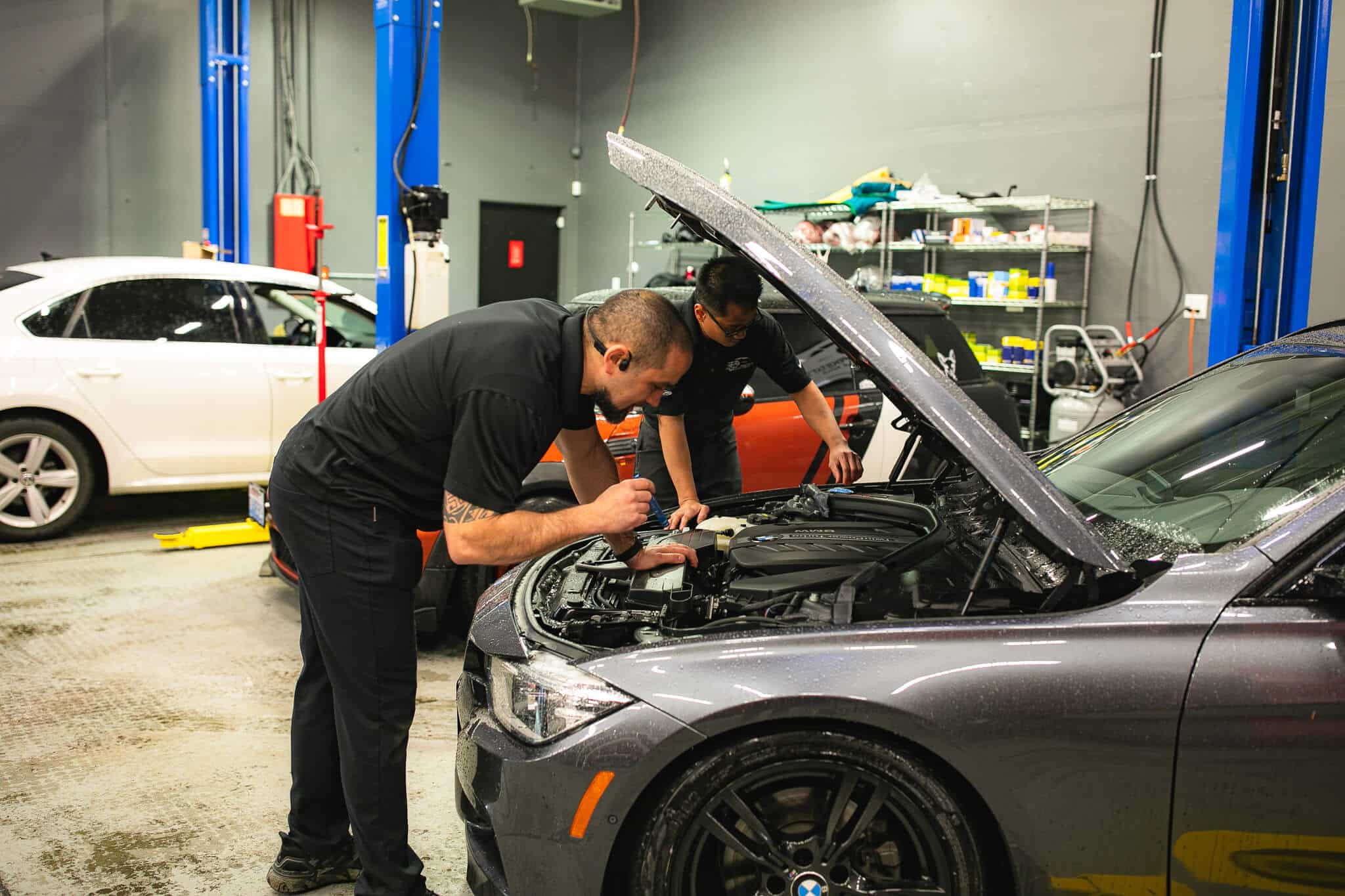 BMW Repair Seattle
When considering a repair shop to bring your BMW to, it's not enough to just look for the most popular or most highly-rated automotive service center in town. You also have to consider the following:
Do they have the right tools and technology to work on the car?
Are they knowledgeable about different types of European vehicle engines and how to work on them?
Can they give proper diagnosis on a sophisticated car model?
These are some of the questions you have to answer for yourself before entrusting your car to a repair service near you. Your car is a big investment in itself, and what better way to care for it than to make sure it gets the highest quality of service from an equally high quality team of professionals.
BMW Mechanic Seattle
If you're experiencing some of these problems with your BMW, you might want to have it checked out by the Auto Werstatt team servicing Seattle:
Service engine light appearing on the dashboard
Malfunctioning braking system
Suspension issues
Coolant leak
Our team is led by our owner who has spent years perfecting the art of working with brands such as BMW, Audi, Porsche, and more. We're committed to service the King County area including Bellevue, Kent, Renton, and more by making sure we're European car owners happy and satisfied, one engine at a time.